Sign up

for online bidding on proxibid
To sign up for online bidding on proxibid, you will need to complete the account signup form.
Step One: Click "Participate in this event" or Start Bidding button
Step Two: Complete the account signup form
Step Three: Confirm Account via text message and email.
Step Four: Click Browse By, then click companies.
Step Five: Search Wheeler Auctions & Real Estate
Step Six: Enjoy Bidding Online!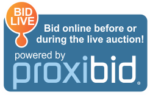 Why

choose

Wheeler Auction
Wheeler Auctions and Real Estate is a full-service firm dedicated to providing the best real estate and auction services in the industry. Our firm prides itself on attention to detail, organized and efficient sale processes, and outstanding sales results. Our firm is committed to keeping the seller informed and up to date of the activities throughout the entire process.
Wheeler Auctions and Real Estate is staffed by a full-service team of professionals.
First

Class Auctions
Wheeler Auctions is committed to providing and servicing  first class auctions. We provide our customers with on site and online auctions that has been properly displayed. We proudly stand behind our equipment by allowing you to explore our past auctions.
Auctions Results
ADVERTISING FOR YOUR AUCTION OR CONSIGNMENT
Wheeler Auctions and Real Estate's advertising program will consist of local and regional newspapers, producing advertising copy and placing the advertising, developing and distributing sale bills in the area and online, posting the auction notice and details on our web page. We have mixed in a few unconventional advertising strategies that separate us in this industry. Our marketing experts will craft unique digital advertising campaigns across an array of social media platforms including Facebook, Instagram, and Twitter. Our advertising proposal will provide omnipresent media in the local, regional, and national coverage which will provide the best opportunity for a well-attended and successful auction.